Training, discussion and planning over 3 days.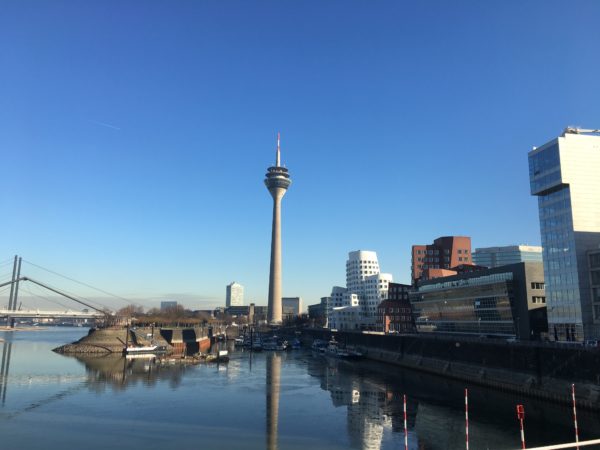 In the most beautiful winter weather with temperatures below zero, blue skies and sunshine, the franchise partners of Porta Mondial AG from Germany met for this year's 3-day partner meeting in the Radisson Blu Hotel at the Düsseldorfer Medienhafen.
Directly neighbouring the real estate agency and the Porta Mondial Germany headquarters , the owners of the Porta Mondial estate agencies in Hamburg, Krefeld, Mönchengladbach, Essen, Ratingen, Paderborn and Koblenz met colleagues from the central departments Business Development, Franchise Partner Support, Marketing and PR at Hammerstrasse 17. As a representative of the international locations, Thomas Fahrenholtz, new franchise partner for Andalucia, participated in the conference.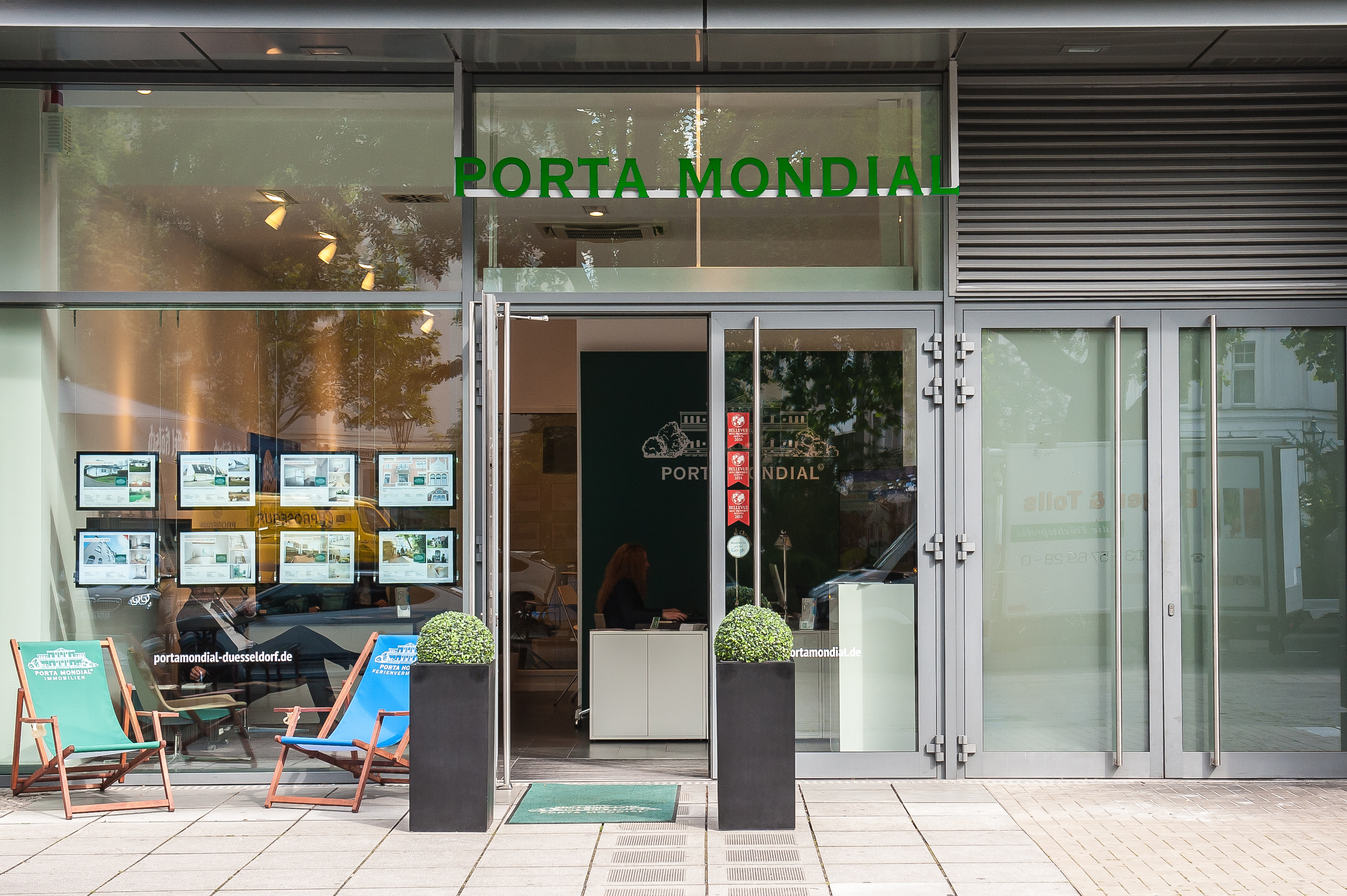 Training, discussion and planning over 3 days. It is very pleasing that the network in Germany is growing with two new franchise partners.  Mrs. Regnery opened Porta Mondial Koblenz on 1.2.2017, and Mr. Fornefeld started work in Paderborn on 1.1.2017.
"Welcome"!
The first day was themed "Software" and dealt with the optimised handling of our brokerage software. The participants were able to directly test new functions and take home many tips and tricks to make their daily work even easier.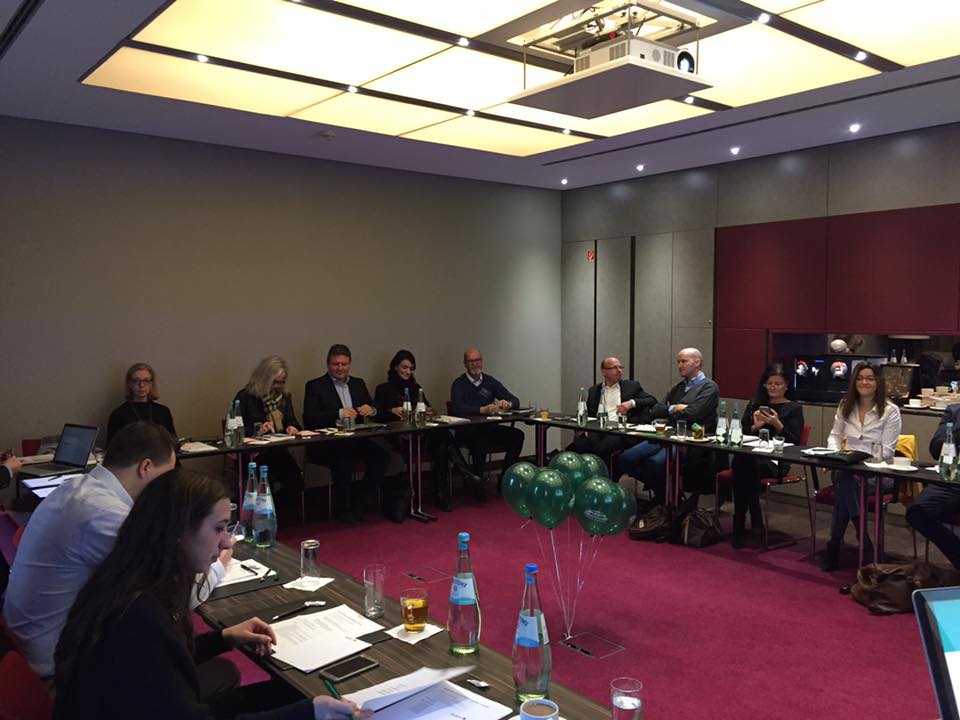 Active network with intranet
The second day focused on our informed Intranet "Goalcampus".
Authorized signatory and Head of Business Development for Porta Modial AG, Stephan Bruns, refers to Goalcampus as a
"knowledge platform which will be constantly expanded and filled with life together with all partners." 
All communication between head office and partners is handled on this platform. With corporate goals, key figures and modular marketing measures, the successful "Porta Mondial" system is strengthened and theinternal exchange of experience is encouraged. Training takes place directly in Goalcampus, where ideas can diligently be discussed in the forum, and the corresponding templates for marketing campaigns can be downloaded directly.
Enthusiastically, the participants were able to learn about the possibilities of the group's new information tool and to use the platform for their first interactive exchange.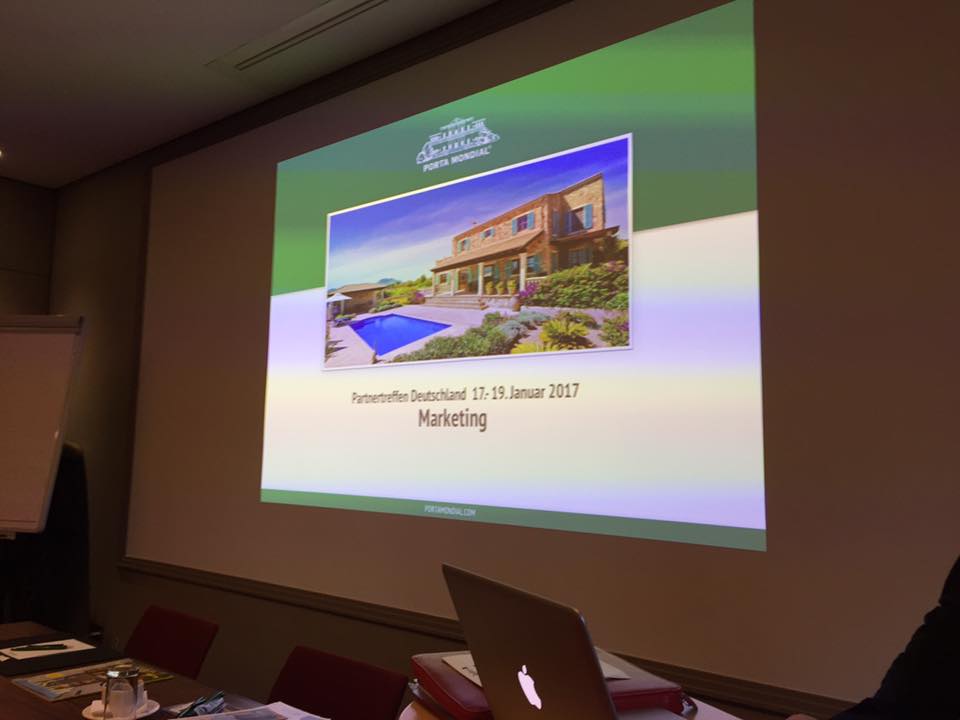 Marketing projects were implemented
On the third day, the group dealt with the topic "Marketing". Following a review of successful promotions in 2016, common goals and measures have been agreed for the new year.
David Dimmers, Office Manager of Porta Mondial Mönchengladbach, concluded the meeting with a positive summary:
"I found it right and important to organise the partners meeting. In general, the implementation has been done very well. I particularly liked the exchange about individual marketing measures, meaning that you could take new ideas for your location and reject ideas that did not work elsewhere. "
Andrea Regnery, the new owner of Porta Koblenz, also expressed her satisfaction:
"For me, it was a very successful event. All topics have been presented very well. Also, the exchange of ideas in the group had a lot of value for me. I was able to take some ideas away with me, even for local sales."
But not only the franchie partners gave positive feedback, the participants from the central office were also enthusiasticafter spending three days in a row with their sales partners.
Britta Hess, responsible for marketing activities in the DACH area, drew a positive conclusion:
"As a new member of the Porta Mondial Group, it was good to have met so many colleagues and fellow campaigners. There is a lot to do in the new year in my area and a lot to implement together. I am looking forward to this!." 
Finally, a nice group picture was taken as a reminder of this meeting, which will take place again next year.
Franchise partner adviser Petra Zimmermann is returning to Palma de Mallorca with numerous projects in her pocket, and sends her thanks once again by email to all partners and employees for participation:
"… it was a great pleasure to see you again, or to meet you for the first time. It is crying out to be repeated! …"
We all know the saying "After the game comes 'before the game' and in this sense, we are looking forward to carrying out the planning and implementation for the next partners meeting!